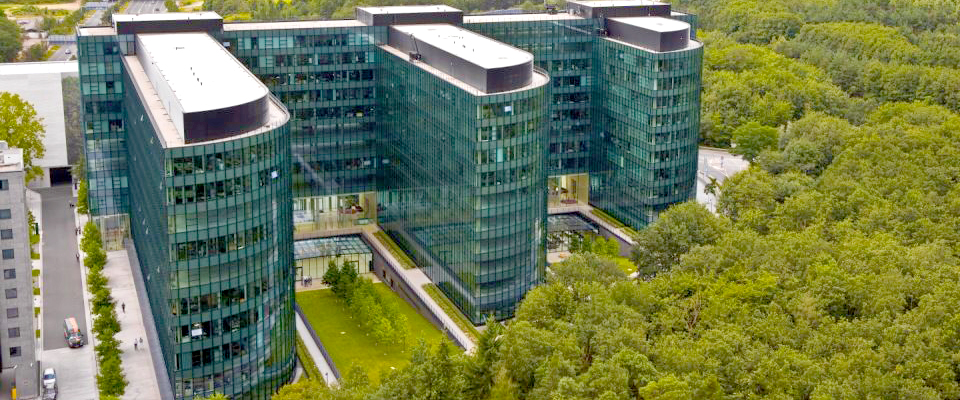 "The heart and soul of a company is creativity and innovation."

Bob Iger
"Individual commitment to a group effort – that is what makes a company work."

Vince Lombardi
Vision
At TRISTONE Group, we focus on our customers. We listen to them. We build and we deliver what they need and what we promised. With the best thinking and the best quality within one-digit external ppm level available.
All this is based on individual solutions created from thorough understanding and an intense co-operation. We believe that inventing, producing and optimizing is an ever evolving process. And so we have built our business on the foundations of Innovation, Quality and Sustainability.
Innovation
Innovation is the calling card of the future. In our world, challenges come thick and fast on a daily basis. We simply need to invent. Building on our knowledge, TRISTONE is constantly working hard not only on the existing product portfolio and new devices, but on the respective processes, too. Innovation often means taking existing things and put them together in a new way. And so we pave the way to the future for our clients. Fast and effective.
Quality
Quality is not an act, it is an habit. Real quality starts with the thinking behind each product and its starts with the design phase. At TRISTONE, we are on a constant mission to take our products a step further, on the next quality level. New materials are to be discovered, new processes to be implemented, new methods to be introduced. Together with our customers, we create the technical world of tomorrow based on the knowledge we have achieved over decades. And so, qualitatively speaking, our products work better and live longer.
Tristone Global Environmental Policy V1.pdf
Tristone Global Quality Policy.pdf
Local Policies
Sustainability Approach
At Tristone Flowtech, we recognize the role we play in promoting sustainability throughout the automotive industry. Our approach focuses on responsible materials sourcing, energy efficiency, reducing waste, energy consumption and emissions in our manufacturing processes.
We aim to implement sustainable manufacturing practices, such as energy-efficient technologies, eco-friendly products, processes to minimize our carbon footprint and promoting ethical principles.
We believe in the power of responsible supply chain management to drive positive change.
At Tristone Flowtech, our sustainability approach includes establishing strict supplier evaluation criteria, promoting ethical practices, and adhering to international social and environmental standards. By collaborating with our suppliers to enhance social and environmental performance, we aim to create a transparent and sustainable supply chain. Through these efforts, we strive to provide our customers with products that not only meet high-quality standards but also align with ethical and sustainable principles.
We actively engage with our stakeholders to understand their sustainability expectations and work collaboratively to develop tailored solutions that align with their environmental and social objectives.
By working closely with our customers to integrate sustainable products into their vehicles, we contribute to their environmental goals and foster a more sustainable mobility ecosystem.
Our Values
We strongly believe that our core values are the cornerstones on which we are developing our culture, our brand and our business. These values make us unique and differentiate us amongst our competitors. All the TRISTONE Flowtech managers and employees are committed to promote, represent and defend the three cornerstones we live by:
| | | |
| --- | --- | --- |
| Simplicity |    | Simplicity in everything we do and make means that we are lean and efficient |
| Empowerment |    | Empowerment in our plants and Core Teams means we have a pro-active organization built on trust and flexibility |
| Customer focus |    | Expertise and local support drives Customer Focus towards our goal of becoming the preferred choice |
Support
Made-to-measure is a key factor of our success. And as well as each of our clients wants and gets their requested solutions, the job is not finished when the product is delivered. Our support starts before a product is even conceived. Back up from the ground up is essential when it comes to modern technology. At TRISTONE, support is everyone's responsibility.
Compliance
In a global world, TRISTONE takes its business responsibility towards employees, customers and suppliers seriously and acts accordingly. In our Code of Conduct, we define the standards that apply for the TRISTONE Group. It is a cornerstone of our company culture that all employees, suppliers and other business partners are treated in a correct manner. For further details please see the Code of Conduct linked below.
Nevertheless, different kinds of problems may arise, like
discrimination
mobbing
sexual harassment
fraud, wrongful conduct
occupational health and safety
commercial bribery
other general issues

Our policy in this field is clear: we take your message seriously and act accordingly. TRISTONE is constantly working towards the highest level of compliance possible and will follow up with every single hint on any breach according to the EU Whistleblower Directive 2019/1937. To ensure your privacy and professional secrecy is protected, the link below will lead you to an external portal, where you can leave a message for the TRISTONE Compliance Officer. Through this portal, messages are not only sent anonymously, but this enables whistleblowers to stay in touch with TRISTONE while ensuring their privacy is protected at any point of time. 
Suppliers
Every product is as good as its components. Material, structural, technical components as well as the thinking behind those. At TRISTONE, we see our supply partners as catalysts, generators and motivators behind our own work. Developing a new product or refining our existing range, they often are sparring partners, accompanying us while building our common future. We aim for building strong and lasting partnerships. With common goals and clearly defined communication and technical strategies, it is far easier to maintain the highest level of quality standards.
So if you consider to be part of the TRISTONE network, we refer to our cornerstones for a start: the "Tristone Purchasing Terms and Conditions" and the "Supplier Quality Manual" below. It might be the start of a lasting venture!